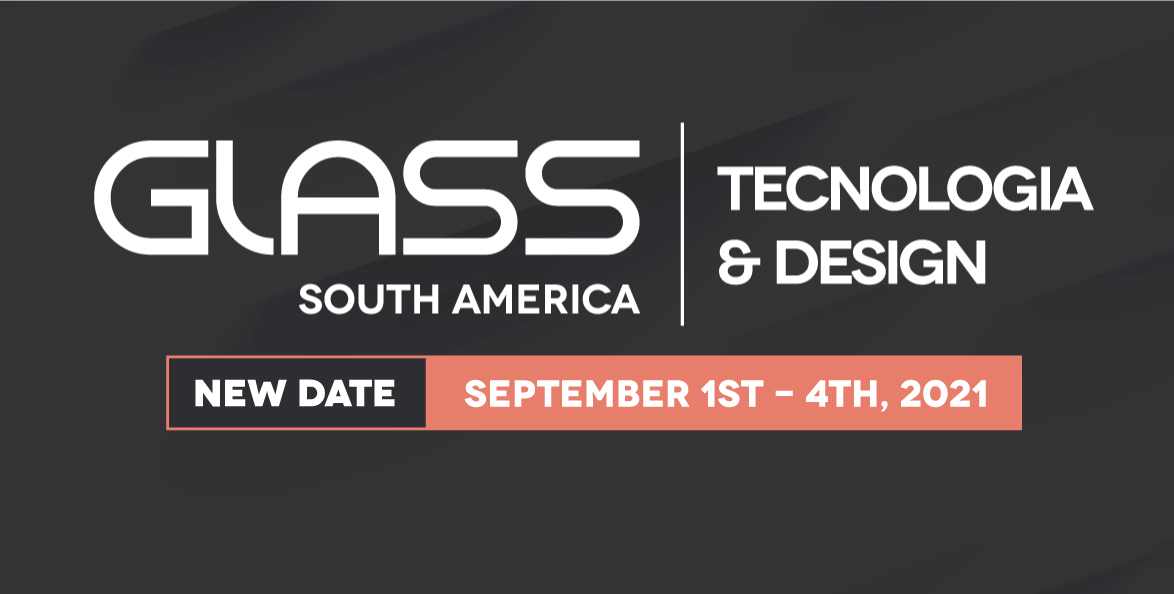 Faced with external factors, such as the new increase of contagion by COVID-19, the scenario of instability and the perspectives that this implies for the realization of events, once again GLASS SOUTH AMERICA demonstrates great responsibility and postpones the realization of the show for the second semester, from September 1st to 4th , 2021. The change in date has not impacted on a change of location, the fair will be held at São Paulo Expo.
The decision also considered the new positioning of the State Government of São Paulo, which moved the guidelines of the São Paulo Plan back to the yellow phase.
In an absolutely transparent manner, maintaining the principle of the joint decision to strengthen the positioning of involvement in the construction of the next edition of the event, Glass South America invited exhibitors and some strategic partners to participate and cooperate with this decision.
Postponing this attitude would be risky and would indicate irresponsibility, because an event of this size requires a lot of planning, involves suppliers, focuses and changes in the planning of exhibitors and other sectors.
Minimizing negative impacts and losses is, without a doubt, the best approach for our sector, besides prioritizing the well-being of exhibitors, partners, producers, assemblers, employees and visitors.
With this postponement we reinforce our commitment to professionalism and our sector responsibility. By communicating in advance to the entire market, media and visitors, we also reinforce our concern to keep everyone informed so as not to promote instability among professionals and companies in the glass industry and residential and building automation.
As a result of the postponement, we highlight the time to plan new actions for the fair, such as experiences, visitation strategies and greater engagement for the public, with tranquility.